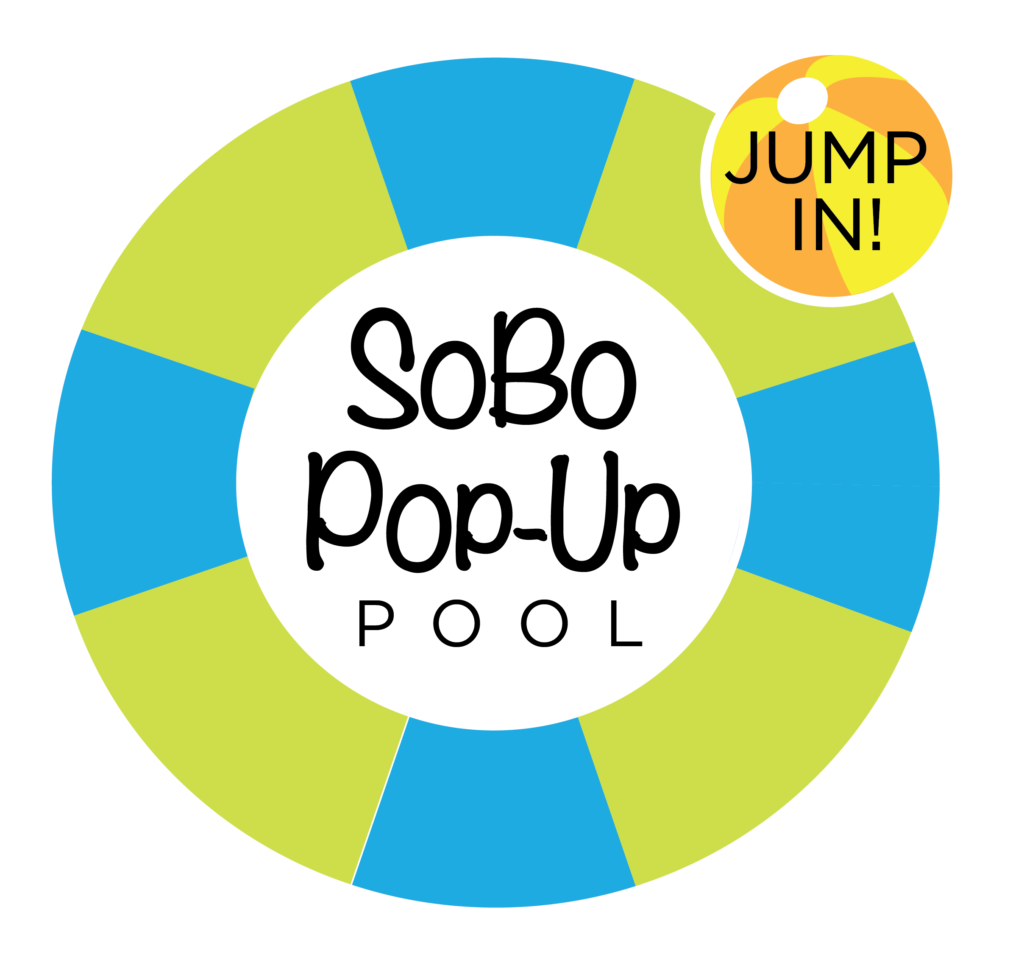 Help us transform Riverside Pool!
The SoBo Pop-Up pool is bringing some big-time love to the Riverside Park Pool in summer 2019. Through color, furniture, landscaping, and shade, we are working to create a vibrant, lively, and fun community hub for everyone to cool off in the summertime. The improvements will be permanent, ensuring that the community can enjoy these changes for many years to come.

Thanks to the South Baltimore Gateway Partnership, we have been generously funded for furniture, shade, and supplies. But we are not done yet! Through your support, you will enable us to bring public art and programming to further enliven this community treasure. What does this mean? A welcoming mural in the front of the building, to greet visitors of the pool and park. Activities and events to bring the community together, with the potential of long-term programming, such as fitness and swim classes.
Donations may also be made via check (memo: SoBo Pop-Up Pool) and mailed to:
Riverside Neighborhood Association
200 E. Wells St.
Baltimore, MD 21230
We can't wait to see you out there this summer!
Background & Inspiration
Local residents have longed for improvements to our neighborhood pool. While considering a small grant from the South Baltimore Gateway Partnership for umbrellas, tables, and chairs, neighborhood volunteers were inspired by the concept of the Pop-Up Pool Project in Philadelphia. Check it out:
Neighborhood volunteers Rebecca Charlton and Nicole Buchholz soon got to work on a much larger grant application, with support from RNA Secretary Rebecca Celotto and Friends of Riverside Park's Jackson Fisher. The grant was submitted in late February 2019 and was subsequently awarded on March 26, 2019.
Stay tuned to the SoBo Pop-Up Pool Facebook page for updates and volunteer opportunities! And don't forget to scroll up to donate today!