Did you know that when you post a question or notice to the Riverside Neighborhood Association facebook page, it DOES NOT show up on RNA's followers' timelines? In order for followers to see your post, they have to go to the RNA Facebook page and find the obscure box on the right side of the RNA timeline. It's not a good way to share information with your neighbors, but the RNA Neighbor Connect Facebook group is! When you post something, it will show up on every group member's timeline, and you'll get the reach you're looking for!
Please help us grow this positive group of interconnected neighbors by joining here, and then by inviting your Facebook friends who live in and around Riverside.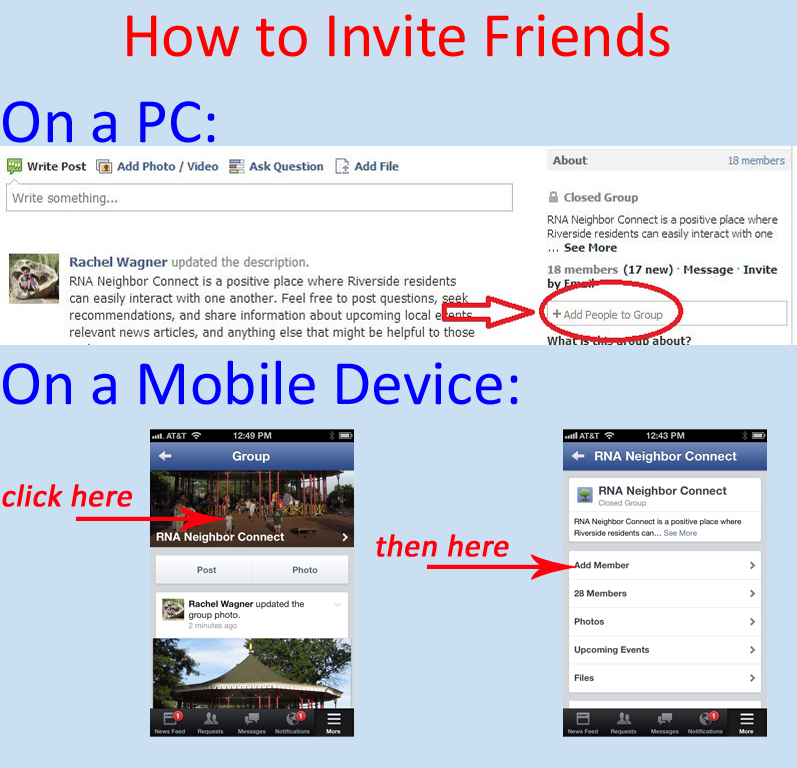 We hope you'll find this new resource helpful!