Riverside Pool Activities are in full swing beginning Thursday, June 23!
$2/per person per Open Swim session; or $30/season pass
Bootcamp and Masters Swim

Bootcamp is a great workout in the water

Saturdays

at

11am. 

Bring hand weights if you want more intensity. $7/class.
Masters Swim is a great way to swim laps with a group and a coach to guide you. Practices are held Monday-Thursday 7-8pm, Saturday 11am-12pm, and are free with pool admission. This "Adult Swim Team" affiliated with Charm City Aquatics Masters Club is a lap swimming workout program with 3 separate lanes for swimmers based on level of ability. The workout lasts 60 minutes in the deep end of the pool covering 40-80+ laps. Participants must be 18 years or older. The team hosts a 1,000 lap competition that is free and open to everyone who swims laps at Riverside pool.

Twilight Swim: The first adult swim of the season for ages 21+ takes place Friday, June 24th, 7

pm-11pm

. RSVP HERE! $5/person or $7 if you bring a cooler (NO GLASS; cans and solo cups ok).
Baby Country Club: Every 

Saturday

10am – 11am

 throughout the season. This is the only opportunity to take your baby/toddler into the big pool. $55/child (parents/grandparents are free); fee is for the entire summer session, no pro-rating, no exceptions.
More fun activities to come at our wonderful neighborhood pool! Stay tuned to Facebook for the latest!
by admin
SOUTH BALTIMORE PHASE 2
WILLBROS T &D SERVICES
WEEK OF 05/30/2016 – 06/03/2016
WORK LOCATION
100 Block of East Randall Street , 1700 Block of Jackson Street
PARKING
PLEASE PAY ATTENTION TO THE NO PARKING SIGNS, DAYS AND DATES. If a vehicle is parked in a "NO PARKING" Area an impedes project work, a member of the project team will attempt to locate the vehicle owner. However if the vehicle owner cannot be located, Baltimore City Traffic Enforcement will be called. Willbros will not be responsible for any action taken by Baltimore City Traffic Enforcement.
SERVICE RENEWAL
You will be contacted by Door Hangers or by phone when to schedule your service renewal.
OUR CONTACT
If you any questions now or during the remaining time that Willbros will be working in your area please contact them first via email at jim.mccune@willbrostd.com or call
INFORMATION
Call Jimmy McCune at 443-463-0630 or Clara Crockett 443-477-0481
by admin
May's newsletter will hit doorsteps the week of May 16 and will include pertinent information about the upcoming BGE gas line replacement. The area highlighted in green in the map above shows the Phase 2 boundaries with the streets to be worked on highlighted in blue. Following is an update from the contractor, Willbros, and impacts residents within the green shaded area on Randall, Marshall, Covington, and Webster Streets.
"We  will be starting our service renewals in the near future and in order for us to be most efficient at scheduling, we are trying to collect homeowners' contact information and addresses. This information will not be shared with anyone, it is just to make sure that we can easily get in contact with you when it comes to do your pre-inspection and service renewal. This will be very appreciated and make this process go more smoothly. Please let us know if you have any questions.
Starting on Monday, May 16, we will be working on Randall Street, Marshall Street, Covington Street, and Webster Street to install the gas main. Service renewals will start on or around July 12 on E. Randall Street at Marshall Street. You will be contacted by door hangers. To schedule the exact date, please respond to the number left on the hanger.
PLEASE PAY ATTENTION TO THE NO PARKING SIGNS, DAYS AND DATES. BALTIMORE CITY IS NOW TOWING CARS INSTEAD OF RELOCATING THEM.
"If any vehicles are left in violation of the NO PARKING signs , BALTIMORE CITY will be enforcing and towing."
If you have any questions now or during the remaining time that Willbros will be working in your area please do not hesitate to contact us via email at jim.mccune@willbrostd.com, or call Jimmy McCune  443-463-0630 or Clara Crockett 443-477-0481.
SINCERELY,
Jimmy McCune
by admin
It's happening!! Are you ready to clean house? Scroll down below the flyer to reserve your space and pay today!
*Our tables have sold out, so the only remaining option is to bring your own table(s). You must still pay to sell as this is a fundraising event for our neighborhood. Thanks for your interest, and we hope to see you Saturday, April 23!
by admin
There will be a public meeting for residents of the East Sector of the proposed South Baltimore Gateway Community Benefits District (Federal Hill, Otterbein, Port Covington, Riverside, Sharp-Leadenhall, South Baltimore, Spring Garden Industrial Area)
The purpose is for residents, businesses and institutions to provide input and feedback on plans for creating the district:
Monday, April 11, 2016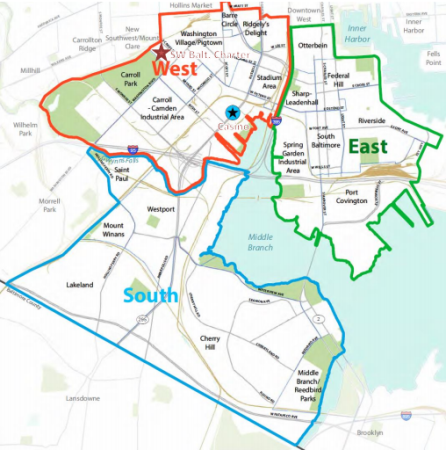 6:00 – 8:30 PM
6:00 – 6:30 Registration, Refreshments
6:30 – 8:15 Program
8:15 – 8:30 Wrap-up
Location: Digital Harbor High School
1100 Covington St, Baltimore, MD 21230
All residents, businesses & institutions are encouraged to attend the meeting for your sector and set the vision and work plan for a South Baltimore Gateway Community Benefits District!
Please register/RSVP to Ethan Cohen at 410-545-3107 or ethan.cohen@baltimorecity.gov
Background
The Mayor's Office of Economic & Neighborhood Development is working with the Baltimore Local Development Council (LDC), various City agencies and our State Representatives to create a South Baltimore Gateway Community Benefits District (CBD), which will oversee enhanced services to neighborhoods within South Baltimore's "Casino Impact Area" (CIA).
Funding for the district will come from "Local Impact Grant" (LIG) funds – a portion of casino revenues that the State of Maryland directs to improve communities in the CIA, also known as the "South Baltimore Gateway."
Sector Meetings
In order to gather input on priorities, the City and LDC will hold three meetings for community residents in April 2016, to engage residents from each of three "sectors" below":
East – Federal Hill, Otterbein, Port Covington, Riverside, Sharp-Leadenhall, South Baltimore, Spring Garden Industrial Area (April 11, 2016, 6-8:30 PM Digital Harbor HS)
West – Barre Circle, Carroll-Camden Industrial Area, Carroll Park, Casino Area, Ridgely's Delight, Pigtown, Stadium Area (April 18, 2016, 6-8:30 PM Southwest Baltimore Charter School)
South – Cherry Hill, Lakeland, Mount Winans, Saint Paul, Westport (April 9, 2016, 9:30AM-12:00PM, Arundel Elementary & Middle School)
Key Principles:
The Benefits District will be guided by input from residents, businesses and institutions.
Funding for the Benefits District will come from Casino "LIG" funds, NOT from new taxes.
The City and LDC seek your input on the needs and priorities in your community.
Public input for the "South Baltimore Gateway Master Plan," issued in October 2015, will inform this process.
(www.southbaltimoregatewaymasterplan.com)
Now is the chance to get more specific on basic services, such as sanitation, policing and beautification, and long-term challenges like school performance, housing and jobs.
Agenda
Consultants Joe Cronyn and Davin Hong, who are tasked with advising on the CBD's key goals and operations will run the meetings and cover the following topics:
Progress to Date – needs and goals identified in the South Baltimore Gateway Master Plan and the Local Impact Grant (LIG) Spending Plans
What is a Community Benefits District?
Summary of City/baseline services and comparison to the Master Plan
Breakout Sessions to prioritize action items from the Master Plan
Setting priorities for the CBD.
For more information and to register/RSVP, contact Ethan Cohen at 410-545-3107 or ethan.cohen@baltimorecity.gov
by admin
Details below! If you are not stuffing your own eggs and would like to pay via PayPal, click here! Paypal payments are no longer being accepted. Please see below for other options with March 21 and 25 deadlines.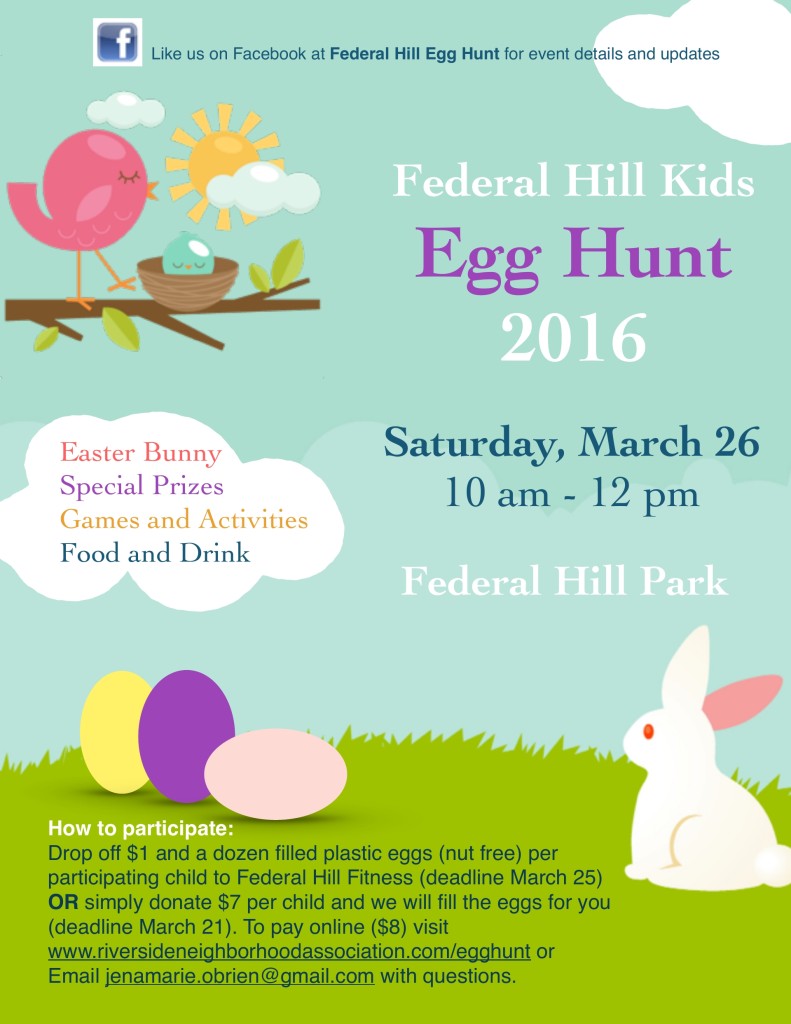 by admin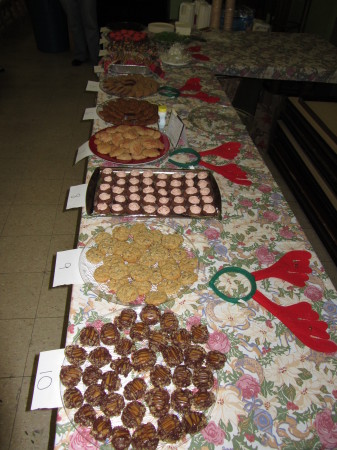 Please join us for our 3rd Annual Holiday Cookie Contest, sponsored by Domino Sugar, just before our final neighborhood meeting of the year on Monday, December 14th at 6:30pm at Salem Lutheran Church.
How It Works:
Register and pay $5 at the bottom of this post by Friday, December 11th –

DEADLINE EXTENDED – Monday, December 14th at noon

!
Bring no less than 3 dozen cookies to the church on December 14th at 6:30pm.
At 6:45pm, a handful of special guest judges will taste all cookies and choose approximately 3 winners.
While the meeting takes place, the remaining cookies may be enjoyed by all.
1st, 2nd, and 3rd place prizes will be awarded at the conclusion of the meeting. Winners must be present to receive prize baskets provided by Domino Sugars. Winners and winning recipe will be featured in the January newsletter.
Goodie bags will be available for leftover cookies to be taken home by all.
Rules & Guidelines:
Contest open to Riverside residents only. Only one registrant per household. To be eligible, residents must: register and pay $5 by December 1114th; use at least one Domino Sugar product, specified in submitted recipe; produce a minimum of 3 dozen cookies. Brownies, bars, and candies are not acceptable. Cookies or payments that arrive later than 6:45pm on December 14th may not be considered for judging. By entering, all registrants give RNA permission to include their names, photos, and recipes in future publications. HAVE FUN!
CONTEST PAYMENT AND REGISTRATION:
***Please include recipe or link to recipe when prompted during checkout. If for some reason you bypass that field, please e-mail your recipe to rnabaltimore@gmail.com.
by admin
Don't miss this family-friendly event coming soon to Riverside Park!
Follow the Facebook event page to stay up-to-date on the latest info!
If you wish to make a secure donation via PayPal:
CLICK HERE TO DONATE NOW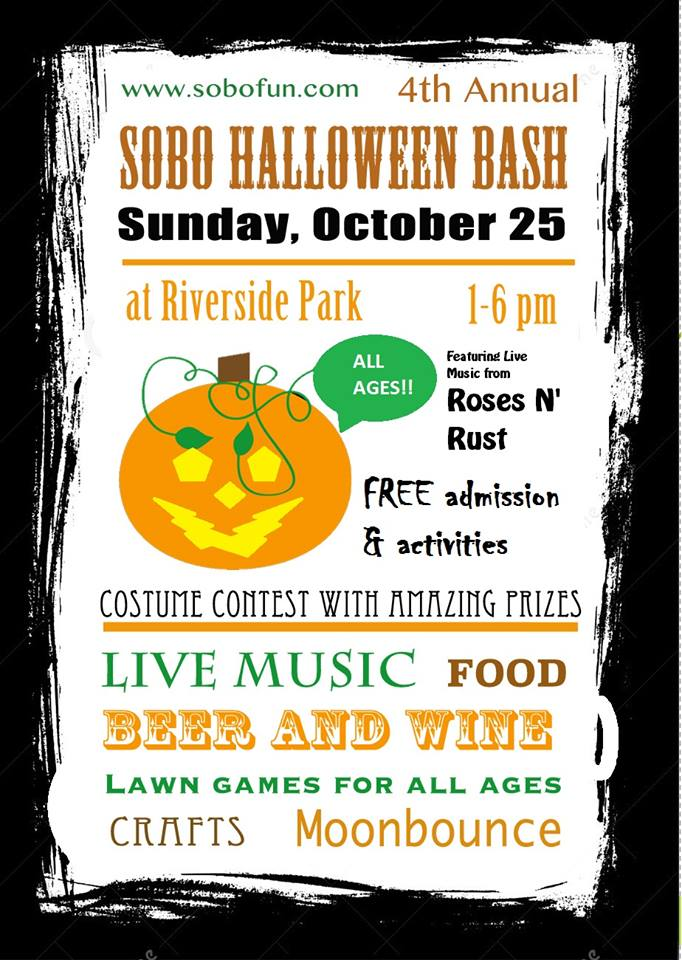 by admin