Public Safety
RNA Volunteer Board Member Position Opening:
Public Safety Chair
In this role, you would perform duties including but not limited to:
(1) Act as a liaison between the Riverside Neighborhood Association and the Southern District of the Baltimore Police Department
(2) Confirm officer attendance at monthly meetings and safety walks
(2) Attend or delegate attendance to monthly Community Relations Council meetings (third Thursdays)
(3) Respond to resident concerns, and take issues to the Southern as needed
(4) Provide crime updates/prevention tips for newsletter articles
(5) Attend monthly neighborhood meetings as often as possible (last Mondays)
(6) Participate in quarterly Board meetings
If you live in the Riverside neighborhood (map) and are interested, please e-mail John at rnabaltimore@gmail.com.
---
We are lucky to have the opportunity to meet with officers twice each month right here in Riverside:
Last Mondays of the Month: Our monthly Neighborhood Meetings take place on the last Monday of the month at 7pm (check our newsletters or Facebook as this sometimes changes due to holidays). Southern District officers are present to provide us with recent crime data. Residents are then free to ask questions in front of the whole group or to chat with the officer after his/her presentation.
First Mondays of the Month: Our monthly Public Safety Walks take place on the first Monday of each month (except holidays, when it is raining, or above 90 or below 32 degrees- check Facebook the day of the walk for updates).  We meet Southern District officers at the Riverside Park Gazebo at 7pm and walk along various routes based on residents' concerns or recent crimes. Before, during, and after the walk, residents are able to ask questions or bring concerning issues to the officers' attention.
Helpful Links: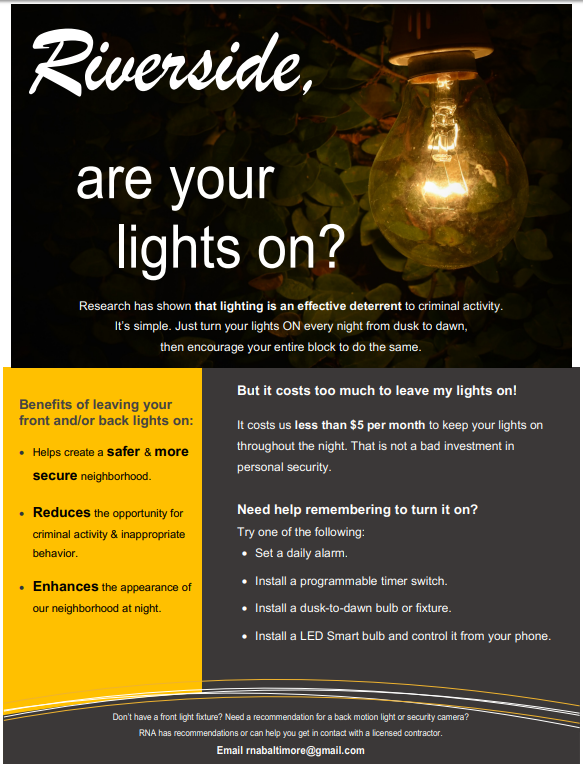 by admin